2. Add a Review Site: On the left side of the navigation, click on Reviews.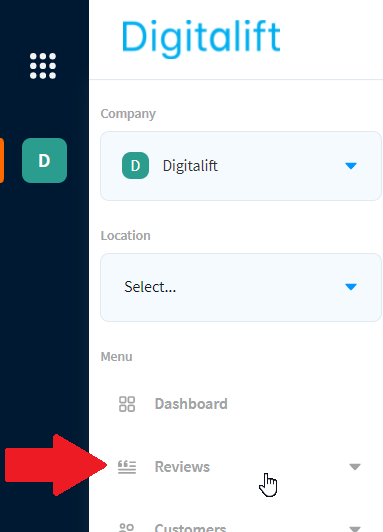 Next Step: From the Reviews menu dropdown, click on Review Sources.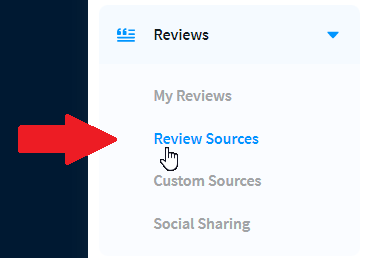 Next Step: The Review Sources section shows all the review sites you can ask for reviews on.

The top 3 most important review sites are:
Google My Business

Facebook

Yelp
For certain specialized industries, there are niche-specific review sites that the system has that you can add (ie: Angie's List, Avvo, or Cars.com).
Next Step: Add your first review source: Google My Business
Within the Review Sources section, click on Google.


Next Step: Click the tab called Public Access.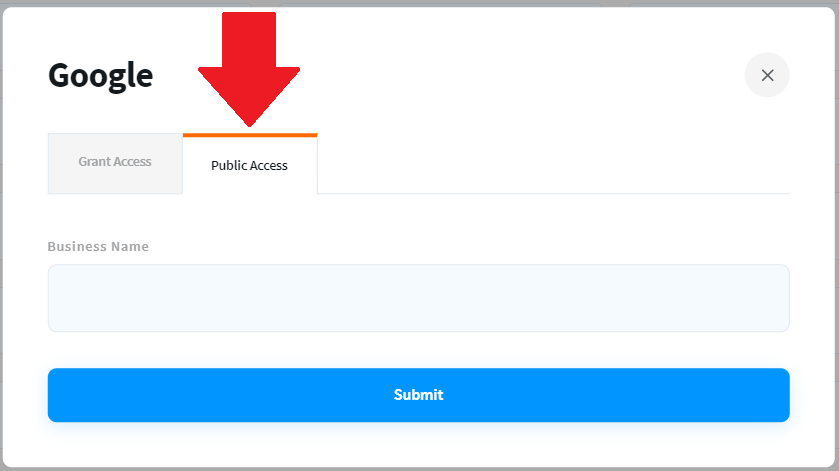 Next Step: Type in the Business Name.

Make sure to locate the correct business from the dropdown.

Next Step: Click Submit.

Next Step: A confirmation notice will appear on the top right of the dashboard confirming the review source has been added.

Go To Step 3
Starter Guide
Next Steps: