The best way to consistently generate new reviews is to ask your customers for them - it's that simple!
Here is a brief breakdown of the Trust and Credibility process: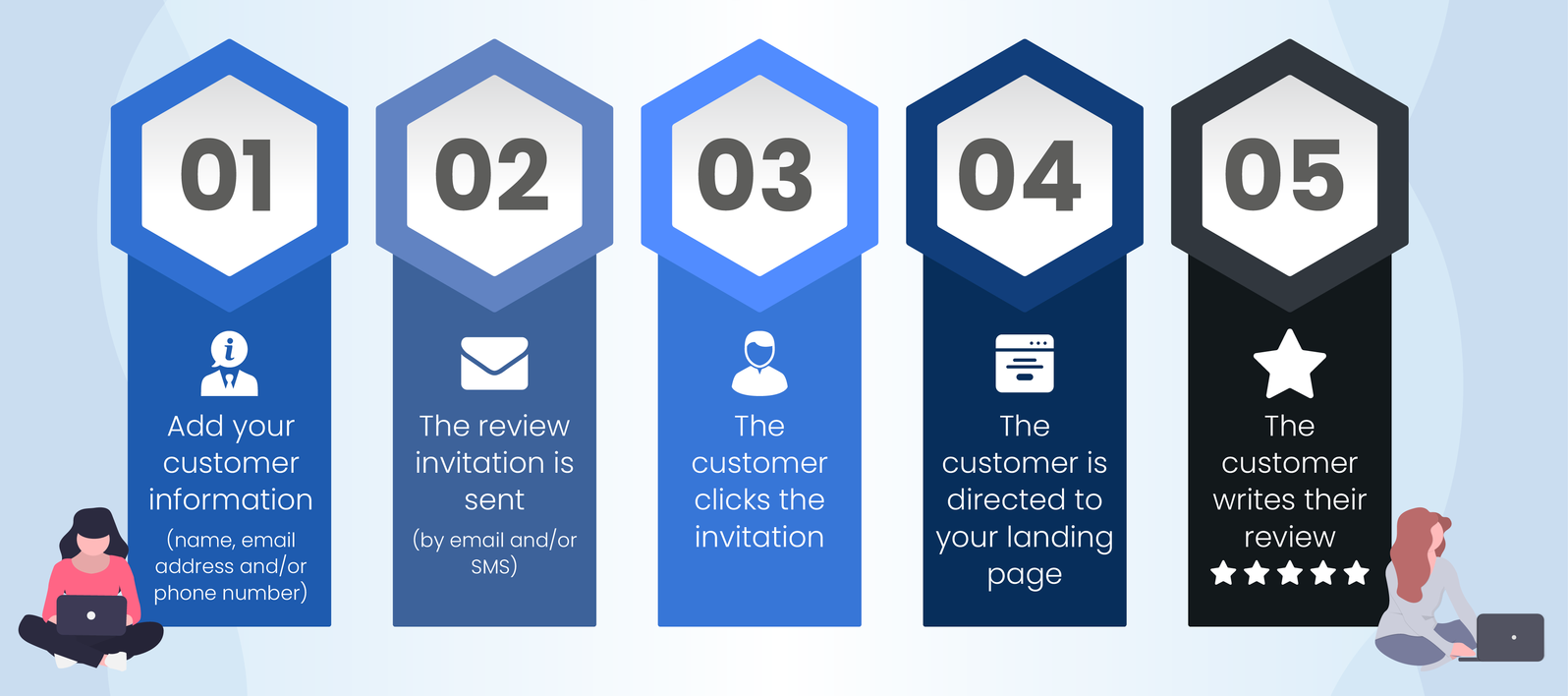 Use this checklist every day to see an immediate positive impact on your business:

Step 1: Add your customer information using one of these methods:
Step 2: Share Your 5-Star Reviews on social media and your website
Step 3: Digitalift's Trust and Credibility System sends the review invitation and friendly reminders to your customers so they can write you a review.


Pro Tip: Respond to Your Reviews
You'll be alerted via email each time you get a new review. Make sure you respond to every one of them as soon as possible.